George A. Bermann, J.D., L.L.M.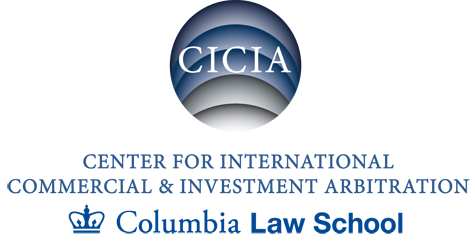 George A. Bermann, Professor of Law, at Columbia Law School, is a highly experienced international arbitrator in both commercial and investment arbitration.  He has conducted arbitration regularly since 1980 before all the leading international arbitral institutions.
He arbitrates disputes in all sectors, including general commercial contract, construction, intellectual property, energy, oil and gas, competition law, insurance, telecommunications, pharmaceuticals, distributorship and franchising, transportation, and employment.
Professor Bermann also serves regularly as expert witness before international arbitral tribunals as well as before courts in cases arising out of arbitration agreements, arbitral proceedings and arbitral awards. He also serves as co-counsel and advisor to counsel in international arbitral proceedings and in arbitration-related litigation.
Professor Bermann is Chief Reporter of the American Law Institute's "Restatement of the U.S. Law of International Commercial and Investment Arbitration" and co-author (with Emmanuel Gaillard) of the UNCITRAL Guide to the New York Convention.
Professor Bermann is highly ranked in GAR's Who's Who in International Arbitration and included in Band One of the Chambers Guide Listing of International Arbitrators in the U.S., nation-wide.
He is also professor affilié at the Ecole de droit, Institut des Sciences Politiques (Paris), professor in the Geneva LL.M. in International Dispute Settlement (MIDS), and adjunct professor at Georgetown University Law Center.
Professor Bermann was Founding Member, Governing Board of International Court of Arbitration of the ICC (Paris).  He is currently member of the Standing Committee of International Court of Arbitration of the ICC and of the ICC Commission on International Arbitration. He co-chairs the Global Board of Advisers, New York International Arbitration Center (NYIAC) and is Council Member of the American Arbitration Association and Board Member of the Center for Conflict Prevention and Resolution (CPR). He is also a Fellow of the Chartered Institute of Arbitrators (London).
Professor Bermann in Co-Editor-in-Chief (with Rob Smit) of the American Review of International Arbitration (ARIA) and editorial board member of the Revue de l'Arbitrage. He is the recipient of several university honorary degrees.
Besides the UNCITRAL Guide to the New York Convention, he is the author of numerous books, including "International Arbitration and Private International law" (General Course in Private International Law, Hague Academy of International Law, 2017), "Interpretation and Application of the New York Convention by National Courts" (Springer Pub. 2016), and "Mandatory Rules in International Arbitration (Juris Pub. 2011)."
Among Professor Bermann's most recent published articles and book chapters are The Role of National Courts at the Threshold of Arbitration, 30 Am. Rev. Int'l Arb. (2018); The ECT and European Law (in M. Scherer, ed., International Arbitration in the Energy Sector (Oxford Univ. Press 2018), European Union Law as a Jurisdictional and Substantive Defense to Investor-State Liability (in F. Ferrari, ed., Juris Pub. 2017); The Yukos Annulment: Answered and Unanswered Questions, 27 Am. Rev. Int'l Arb. 1 (2016); International Standards as a Choice of Law Option in International Arbitration, 27 Am. Rev. Int'l Arb. ___ (2017), Limits to Party Autonomy in Composition of the Arbitral Panel, in Limits to Party Autonomy in International Commercial Arbitration 83 (F. Ferrari, ed., Juris Pub. 2016), and Sounds and Silences: Case note on the Gazprom Judgment of the European Court of Justice, 22 Maastricht J. Eur. & Comp. L. 888
Education
Jervey Fellow, Parker School of Foreign and Comparative Law, 1973 to1975
J.D. Yale Law School, 1971 (editor of the Yale Law Journal)
B.A. Yale College, 1967 (summa cum laude with exceptional distinction in political science)
Honors and Awards
Recognition as leading international arbitrator: Chambers USA; Who's Who Legal; Juris Roster of International Arbitrators)
Doctor honoris causa, University of Fribourg, Switzerland (2004)
Doctor honoris causa, Universitê de Versailles-St. Quentin, France (2011)
Doctor honoris causa, Universidad Cesar Vallejo, Lima, Peru (2017)
Jean Monnet Chair in European Union Law, conferred by Commission of the European Union
Alexander Lecture, Chartered Institute of Arbitrators, London (2017)
Lifetime Achievement Award, American Society of Comparative Law (2016)
Honorary Member, Group of the 100 of the Center of Legal Innovation, Development
and Research for Latin America (2011)
Honorary member, American Association of Private International Law (ASEDIP) (2009)
C.V. Starr Award, New York Law School (2009)
Distinguished Service Award, American Bar Association, Administrative Law Section (2008)
Distinguished Service Award, American Foreign Law Association (2006)
Tocqueville-Fulbright Distinguished Professorship (University of Paris I) (2006)
Honorary President, American Society of Comparative Law (2004)